1 tag
1 tag
DC Office of Motion Picture and Television... →
Congrats and Cheers to DEANWOOD. The DC Office of Motion Picture and Television Development is pleased to recognize the Deanwood neighborhood in Northeast Washington as the April 2013 One City Location of the Month.     
1 tag
WARD 7 AND DEANWOOD FOLK! JOIN US ON NEXTDOOR.COM →
Hey neighbors. We need you. Join the Deanwood neigbhorhood on NextDoor.com  to share, meet, connect and promote our community. Sign up soon! It's free.  About NEXT DOOR Nextdoor Deanwood is a private website created by you and your neighbors, and supported by our company, Nextdoor, Inc. Learn more about Nextdoor, Inc. below. Nextdoor is the private social network for you, your neighbors...
1 tag
1 tag
1 tag
1 tag
1 tag
1 tag
CALL TO ARTISTS: Public Art for the...
DCCAH Issues a Call to Artists to submit Qualifications for the Unity-Parkside Community Health Center Public Art Project DCCAH seeks an artist or artist team to create a unique landmark that expresses the character, strength and vibrancy of the Parkside-Kenilworth neighborhood. • QUALIFICATIONS DUE MARCH 4, 2013 Tonya Jordan, (202) 724-5613 The DC Commission on the Arts and Humanities (DCCAH)...
1 tag
PRESS RELEASE: AWESOME FOUNDATION AWARDS GRANT TO...
Awesome Foundation Awards Grant to Deanwood Residents For Immediate Release Media Contact Seshat Y. Walker myDeanwood Polaroid Project seshat@deanwoodxdesign.com Washington DC -January 30, 2012 -The Washington DC Chapter of the Awesome Foundation has awarded a 2013 Awesome grant to Deanwood residents and cultural activists Seshat Walker and Kimberly Gaines for their idea entitled...
1 tag
Awesome Grant Awarded to Deanwood Residents
Cheers and many thanks to the DC Awesome Foundation for funding our new project myDeanwood Polaroid Project. Stay tuned for our official press release and more details!! To all of our neighbors, friends, and supporters go apply!! Be awesome.  CLICK HERE for more info about our project.
WARD 7 DAY OF SERVICE →
Join the Ward 7 community to celebrate Dr. King's birthday at the Community Festival at Smothers. Enjoy read-alouds, children's theater, games, giveaways, and workshops/information for parents and families.This event is free and open to the Ward 7 Community. 
ONE BEAT WANTS YOU. APPLY NOW →
HAPPY HOLIDAYS FROM DEANWOODXDESIGN!!!
We would like to wish our neighbors, Ward 7, and DXD partners a happy and joyous holiday. We look forward to great things happening in Deanwood for 2013. Stay tuned. We're just getting started. 
TONIGHT! DC COMMUNITY HERITAGE PROJECT SHOWCASE
Come celebrate the work of 19 Washington, DC community historians at All Souls Church (1500 Harvard Street NW), Unitarian on Thursday, December 6th from 6:30-8:30pm! Attendees are guaranteed to learn something new about DC history from the 2012 DC Community Heritage Project grant recipients who will display their work for the public. Following the exposition and networking portion of the event, we...
CLEAN UP MARVIN GAYE PARK DECEMBER 1ST →
JOIN SUSTAINABLE DC AND WASHINGTON PARKS & PEOPLE from 9am to 1pm on Saturday December 1st to help with some light maintenance and clean up of Marvin Gaye Park. Meet at the corner of 61st Street and Banks St NE, which is just one block north of the Capitol Heights Metro Station. RSVP HERE
Check out the new site for Life Pieces to... →
Ward 7 Community Dialogue Re Proposed... →
6 tags
9 tags
11 tags
4 tags
DJ Tunji will be selecting sounds for the...
10 tags
5 tags
Watch
R&B music recording artist V. Rich performing for DeanwoodxDiguise Masquarade Party Oct. 27 3-7pm!  Food, music, live art, crafts, and kid friendly too! RSVP and join us for our final event!    The video featured is the mixtape single "Before and Addiction" found on the V. Rich Vimeo video channel. Video Directed by: Wes Felton Song Produced by: Bosston Song Written by:...
5 tags
7 tags
10 tags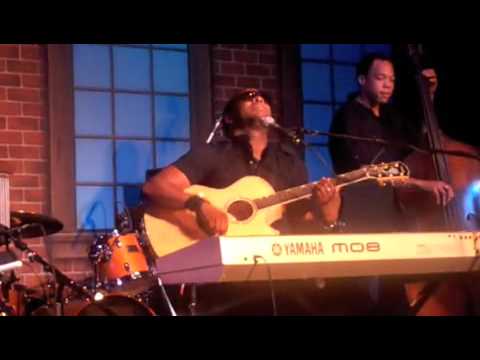 6 tags
9 tags
6 tags
7 tags
8 tags
Film screening of The Redline Project DC →
Saturday, October 13, 7pm Film Screening - The Red Line D.C. Project is a thought-provoking documentary about illegal art and public space. Is Washington's metro graffiti nothing more than "visual litter" or a cause for conversation in transit? With the red line as our backdrop, a fifteen minute ride across seven metro stops demonstrates a city's struggle with visibility and power. Buffed walls...
15 tags
11 tags
9 tags
Watch
This video features Edey King daughter of Earl E. King Sr, aka the "iceman", Deanwood's first ice ice delivery man. Edey is still a resident of the Deanwood community and was outside doing chores as our walking tour passed her home on the way to see Deanwood's first ice machine. She gladly took time out of her afternoon to tell us how this important relic to the community...
9 tags
Watch
September 22  11am  WalkingTown DC -Deanwood Heritage Trail Tour offers a perfect insider's look into the heart of Washington DC's arts, culture, and heritage by way of this special walking tour with our guide Kia Chatman of the Deanwood History Committee. Walk with us through the WOOD!!  Deanwood that is. Join us on this special guided walking tour of the Deanwood Heritage Trail. The tour group...
9 tags